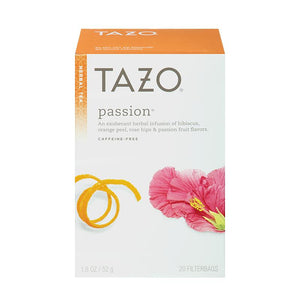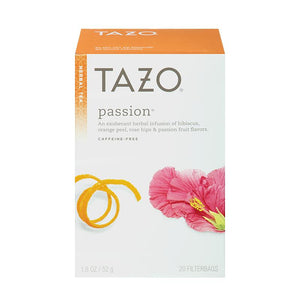 On Sale
Tazo Passion
An exuberant herbal infusion of hibiscus, orange peel, rose hips and passion fruit flavors. Tart rose hips and citrusy lemongrass woo the voluptuous blooms of hibiscus flowers. An infusion that's bursting with life and tinged with the color of true love to make sure you never have to live a day without passion.
24 filterbag teas per box.
Caffeine-free, herbal tea.