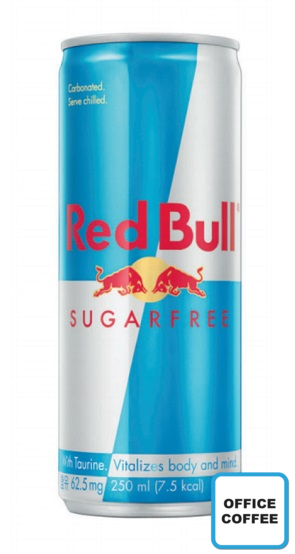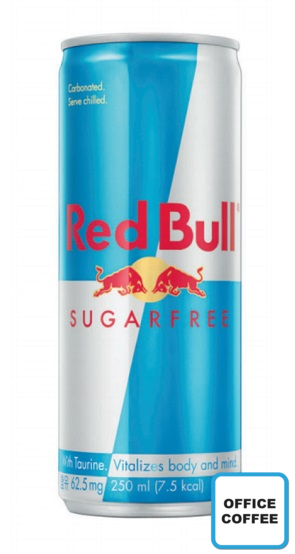 On Sale
Red Bull Sugar Free - 8 X 250ml (Office Coffee)
RED BULL GIVES YOU WINGS - Inspired by functional drinks from the Far East, Dietrich Mateschitz founded Red Bull in the mid-1980s. He developed a new product and a unique marketing concept and launched Red Bull Energy Drink on April 1, 1987 in Austria.  WHEN TO DRINK: Red Bull Energy Drink is appreciated worldwide by top athletes, students, busy professionals and travelers on long journeys. Sugars: Red Bull Energy Drink is made with real sugars. Taurine: Taurine is an amino acid, naturally occurring in the human body and present in the daily diet. Alpine Water: Water is a main ingredient of Red Bull.
Red Bull Sugarfree's special formula contains ingredients of high quality: Caffeine, Taurine, Aspartame & Acesulfame-Potassium, Alpine water.

One 250 ml can of Red Bull Sugarfree contains 80 mg of caffeine, about the same amount as in a cup of home-brewed coffee.

Red Bull cans are made of 100% recyclable aluminium.

Case of twenty-four (24 Pack) 250 ml Red Bull Sugar Free cans.

Vitalizes Body and Mind.