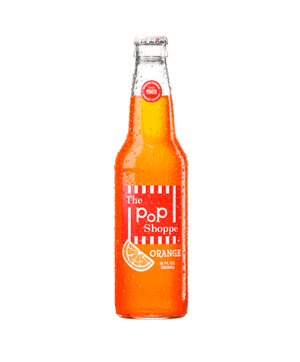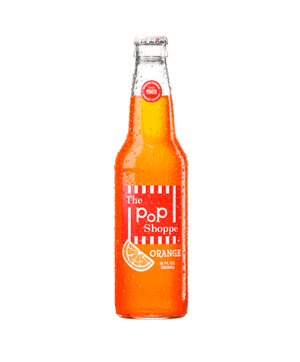 On Sale
Pop Shoppe Orange
For Canadians who grew up in the 70's headding to The Pop Shoppe was a big deal.  It was akin to camping in the back yard or staying up past 8.  An Eddie Shack favorite since 1976.
They say when you hold an open bottle of The Pop Shoppe Orange pop up to your ear you get an overwhelming sense of your childhood. Some say it's the magic of nostalgia, others say it's because you generally end up spilling orange pop all over whatever you're wearing. Man, nothing gets orange pop out.
Ingredients
Ingredients: Carbonated Water, Cane Sugar, Citric Acid, Sodium Benzoate (Preservative), Modified Food Starch, Natural Flavor, Yellow 6, Yellow 5, Brominated Vegetable Oil.