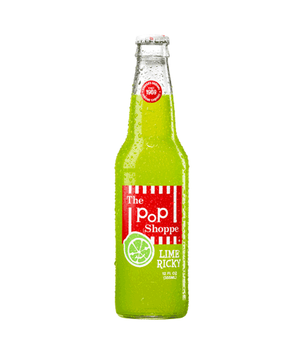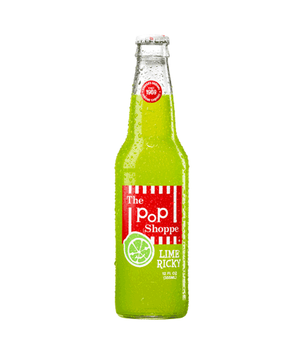 On Sale
Pop Shoppe Lime
For Canadians who grew up in the 70's headding to The Pop Shoppe was a big deal.  It was akin to camping in the back yard or staying up past 8.  An Eddie Shack favorite since 1976.
We know this guy named Tron who can breakdance a little bit and he assured us that the 80s were directly inspired by Lime Ricky's loud neon colour and explosive citrus flavour. We weren't sure if he'd just made that up and then he did this crazy spin on his head and we knew he was legit.
Ingredients
Ingredients: Carbonated Water, Cane Sugar, Citric Acid, Natural Flavor, Sodium Benzoate (Preservative), Yellow 5, Blue 1, Gum Acacia, Ester Gum, Mixed Triglycerides, Sodium Citrate.