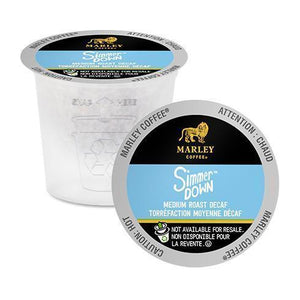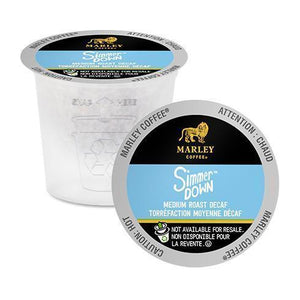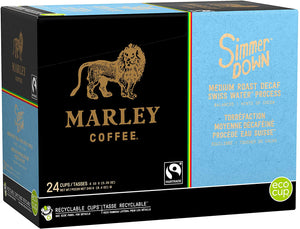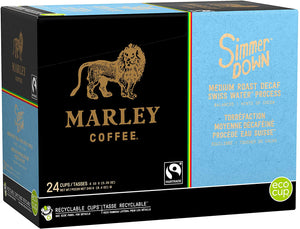 On Sale
Marley Simmer Down Decaf 24 CT
For a smooth mellow mood, ease into the morning, or evening, by inviting the subtle aromas of cocoa and sweet cream. The strong character of this Swiss Water Process decaf rekindles the spirit while you Simmer down.

Medium roast coffee, decaffeinated.
Decaffeinated by the Swiss Water Process.
Certified organic.
24 single serve capsules per box.