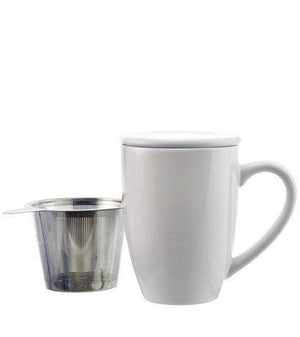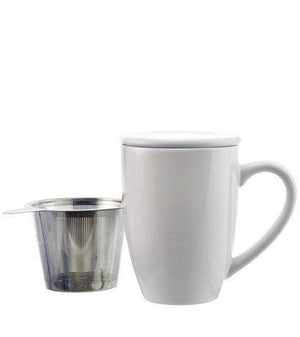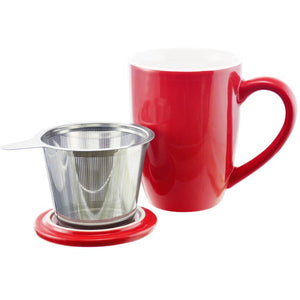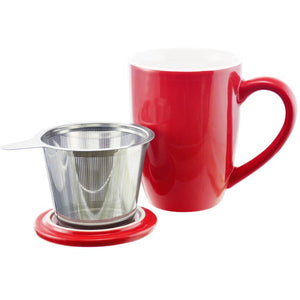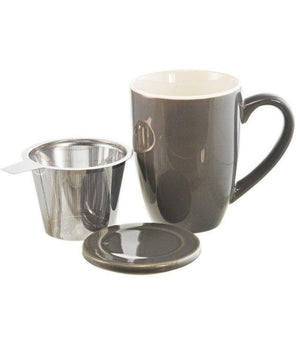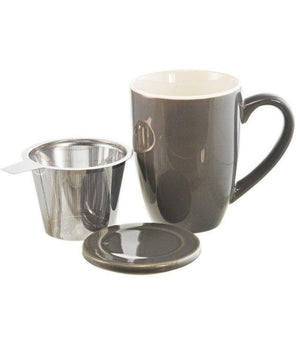 On Sale
Grosche - Kassel Infuser Mug
A 330 ml tea infuser mug made from dishwasher-safe ceramic. The stainless steel infuser is suitable for all loose-leaf teas.
The tea mug is made of durable stoneware ceramic.  The tea infuser is made of 18-8 stainless steel. Stainless steel is also a long life material and wont break or rust. The cup comes with a lid as well. This tea infuser with lid will keep your tea warm as it steeps.
Available in 3 colors: White, Red, Grey.