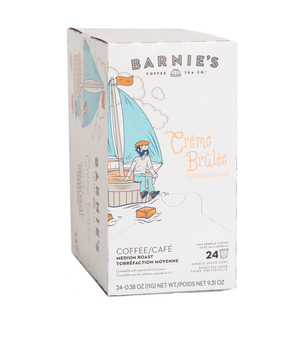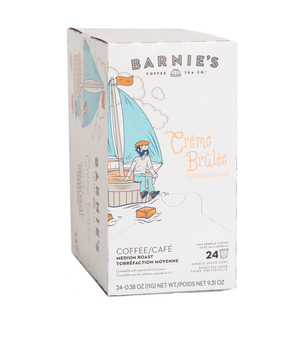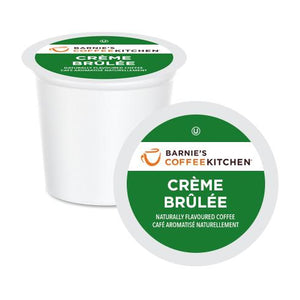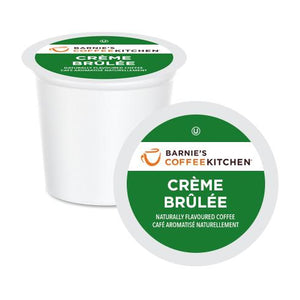 On Sale
Barnie's Crème Brûlée Single Serve Cups 24 CT
Sweet and Sugary with a Touch of Caramel
Our Creme Brûlée flavoured coffee is made with a special blend of Central and South American beans and flavoured with sweet, creamy and buttery notes. It combines a wonderful contrasting layer of flavours including sweet cream and buttery caramel to create a coffee reminiscent of the wonderful classic French custard dessert we all love.
Naturally and artificially flavoured
No sugar
Less than 5 calories per 6 ounce cup
100% Arabica coffee
Medium roast
24 count single serve cups
Contains no nuts or nut derivatives, no fat and is gluten-free
Barnie's Coffee & Tea single serve coffee is compatible with Keurig K-Cup® coffeemakers, including the 2.0. Keurig and K-Cup are registered trademarks of Keurig, INC. Barnie's Coffee & Tea is not affiliated in any way with Keurig, Inc.