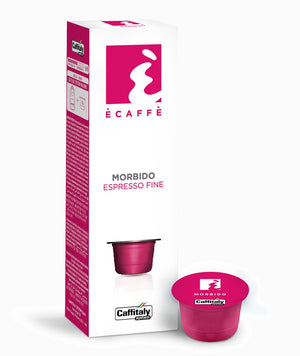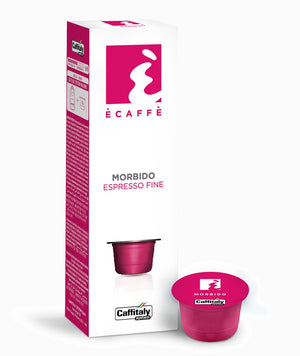 On Sale
Caffitaly Ecaffe - Morbido Espresso Fine
This is the international version of Italian espresso coffee with a lighter and more subtle body, Careful selection of the best Arabica and Robusta gives this blend a harmonious and rounded taste. 
FEATURES
They come in capsules of 8 grams of pure freshly ground coffee packed in the most hygienic conditions and designed to produce a perfect espresso every time. Taste and experience the pleasure

Excellent to drink by itself, but also perfect for a rich cappuccino, latte or even a great iced coffee! Recommended cup quantity: 120-130 ml. Pack of 10 coffee capsules.