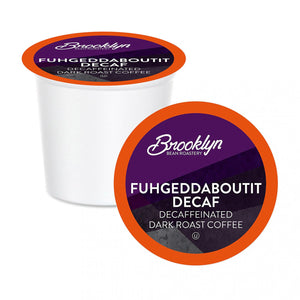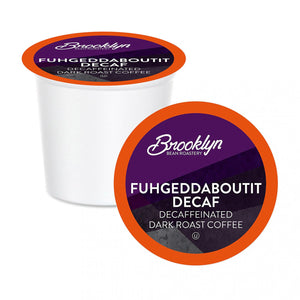 On Sale
Brooklyn - Fuhgeddaboutit Decaf 40 CT
When you hear the word decaf do you think of bitter brown powder in orange travel packets? Or worse, that sad orange-lipped glass pot thats been backburnered since kingdom come? Not for nothing, whats with all the orange?! Fuhgeddaboudit! Brace yourself bub this aint your grannys decaf. Standing in your cup is one rich, bold, bad boy so confident he doesnt need caffeine to tell you whats what. A full-bodied, smoky blend that you can drink all day and night.
Extra Bold, Dark roast decaffeinated coffee.
24 single serve capsules per box.